About:
Simply makes a command that teleports you to where you want and
you can adjust other features such as teleporting with vehicles, only as driver or not
and you can add a message to show when you teleport, sendmessage and gametext.
Screenshots: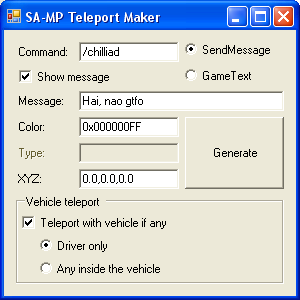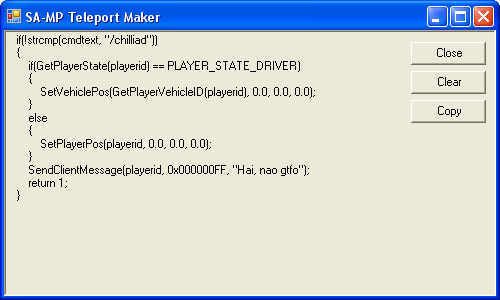 Download:
NOTE: you may not sell this, you may release an edited version, but give me credits if you do.
Bugs:
- Clear button dosnt work?