07.04.2012, 18:48

( Последний раз редактировалось bashar0151; 07.04.2012 в 19:25. Причина: adding more info )
I keep getting errors with the includes in my script pawno it keeps saying "fatal error 100 cannot read form file" and i backspace the the include but it carrys on each time i take out an include is like it cant read any of the includes and i dont know what to do?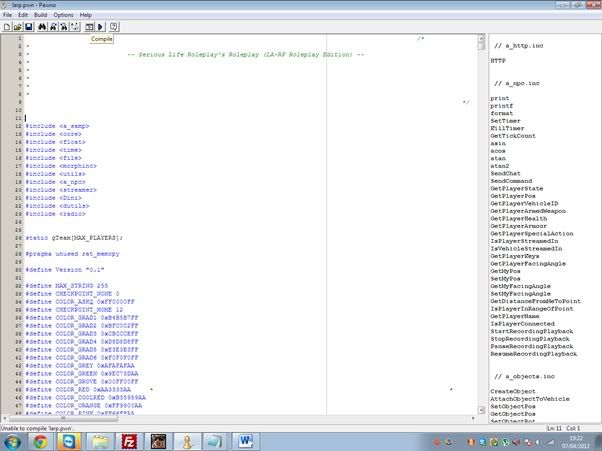 This is the Script i am talking about above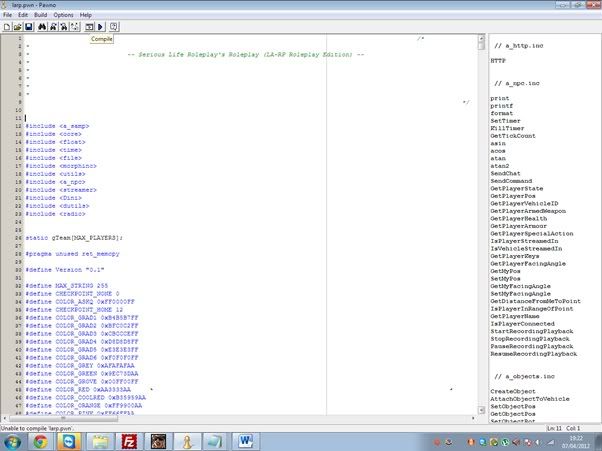 This is me compiling the script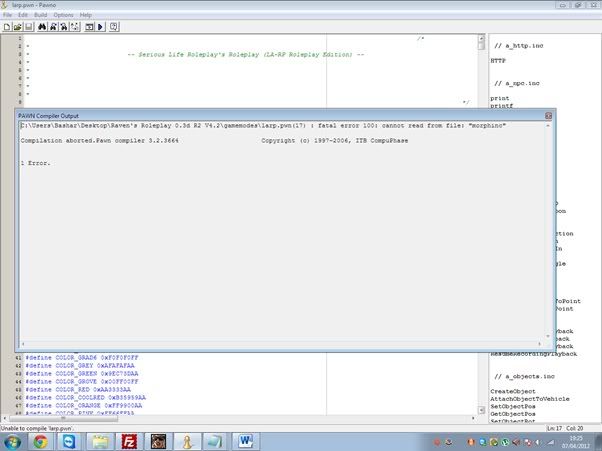 The two images you see above is the same error i get after removing the includes that come up on the compile.
i checked the include folder and everything was there
as ya kinda tell i am noob and if you would be able to use teamviwer to help that would be appreciated my id is
782 772 515